Take your teaching career to a new destination with English First Indonesia.
THE OPPORTUNITY
EF English First is currently seeking English teachers for Kids & Teens or Adults. Join our academic team in cities across Indonesia. CLICK HERE TO APPLY NOW!
ABOUT THE POSITION
As an English teacher for EF English First, you will be planning and delivering lessons using EF's award-winning ESL courseware, evaluating student progress and providing ongoing guidance for improvement. This is an incredible opportunity for someone looking to further their career in teaching and meet others passionate about education while experiencing an exciting life abroad.
TEACHER SUPPORT AND RESOURCES
Teachers are offered the opportunity to participate in company-organized trainings throughout the year as well as networking and social events. Teachers also have full access to Internet-connected computers, Touchscreen TVs, Interactive Whiteboards and iPads.
MAIN RESPONSIBILITIES
Plan and deliver lessons to classes
Use electronic media and EF's award-winning ESL courseware to teach English efficiently and effectively
Evaluate student progress and providing ongoing guidance for improvement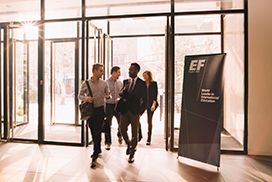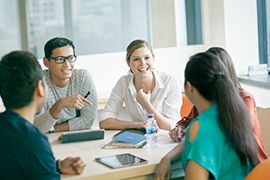 QUALIFICATIONS
A Bachelor's Degree
A TEFL Certification (EF TEFL sponsorship available)
Must be able to obtain a clear background check
The ability to live abroad for at least one year
To be considered for this role, applicants must be passport holders from USA, UK, Canada, Ireland, Australia, New Zealand or South Africa.
EMPLOYMENT PACKAGE
11,000,000 - 14,000,000 IDR monthly after taxes, based on location
Approved flight ticket reimbursed
Housing provided in many locations
Sponsored legal KITAS work visa
Health insurance
Minimum 10 paid annual leave days plus 18 national holidays
Airport pick-up upon arrival
ABOUT EF ENGLISH FIRST
EF English First is the world's leading privately owned education company. Founded in 1965, EF operates in over 50 countries around the world. We have vacancies for teaching positions across Indonesia so if you prefer the fast paced city life of Jakarta, or want to be immersed in the more traditional culture of a smaller city, we probably have the position for you. We have both Kids & Teens schools and Adult schools in over 20 cities in Indonesia.
Ready to join our team and take the next step in your teaching career?
Contract Start Date: As soon as possible
Contract length: 1 year
Headquartered in London, UK and serving teachers internationally, TEFL Express is a TEFL course provider that specializes in helping aspiring and current teachers access the exciting world of teaching English as a foreign language.
We offer unrivaled expertise with a team that has many years of experience in the ESOL and ESL industry. Our international ESL jobs and teaching consultants work with teachers and schools all over the world. Our passion is building great connections, creating strong opportunities, and delivering amazing TEFL content.
For additional opportunities, please visit us at www.teflexpress.co.uk.